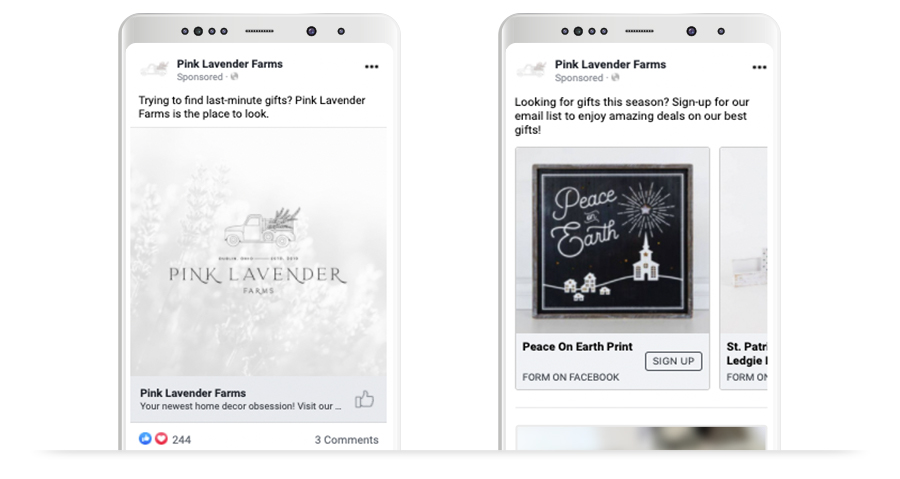 PINK LAVENDER FARMS
SOCIAL MEDIA ADVERTISING SUCCESS
Pink Lavender Farms reached out to us in December of 2020, looking for help in growing their online eCommerce business. ECommerce is an area that Collin has worked intensely with throughout his career and the fit seemed perfect. They brought us on as a consultant to help guide them through eCommerce marketing and product sourcing for the future.
Consult on product sourcing
Bring in new email leads for their eCommerce list
Bring in Facebook likes to their Facebook page to help their marketing go further
RESULTS AFTER 3 MONTH REVIEW
CONSULTING FOR PRODUCT SOURCING
We've had a few different meetings that have helped our client establish and build a new custom product for their store. This will be a high-margin product that has a cool unique value proposition.
BRINGING IN NEW EMAIL LEADS
We are about three months in, and we have brought in 1,382 email leads at the cost of .45 per lead. These leads are then connected with their Klaviyo account, and they send weekly emails to the list.
Note: the benefit of using your advertising dollars for lead building is that you get to keep those clients long-term and always stay connected to them.
BRINGING IN NEW FACEBOOK LIKES
We are about three months in, and we have brought in 1,625 Facebook likes at the cost of .22 per like. These likes allow them to connect with a broader audience, more often!