WHO WE ARE
AND WHAT WE DO
We are creatives at heart and we love helping businesses succeed. Here at MooCow we own businesses as well and are entrepreneurial at heart. So when we decided to jump into an agency together it just made sense. You can trust that we will work for your business as if it was our own.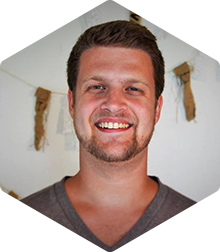 COLLIN GUERNSEY
OWNER
Collin has always loved communications and business. When he was in high school and college he was a dumpster diver and flipped those things for a profit on Ebay. Then he went to school to be a Pastor because it was a deep passion for him, but after college he jumped head first into the business world. Now, 7 years of doing marketing, communications, and management has lead him to start MooCow and help other businesses succeed in a big way.
CONTACT US
We'd love to chat with you! You'll talk to Collin on the phone and we'll share how we can help. Or we'll give some free advice, or maybe even share a joke or two!